STRUCTURE
Since 2014, FELIPE&DUARTE has a new headquarters, located in the CBI-Esplanada building, Brazilian Investment Company, historic center of São Paulo, with easy access, close to Vale do Anhangabaú, the Shopping Light and next to the Municipal Theatre.
The CBI-Esplanada building, opened in the mid-1940s, was marked by the housing boom of the city of São Paulo, in addition to the vertical integration of the central region. The building is a heritage of the city and was declared by the City Council of Historic Preservation, Cultural and Environmental City of São Paulo (CONPRESP).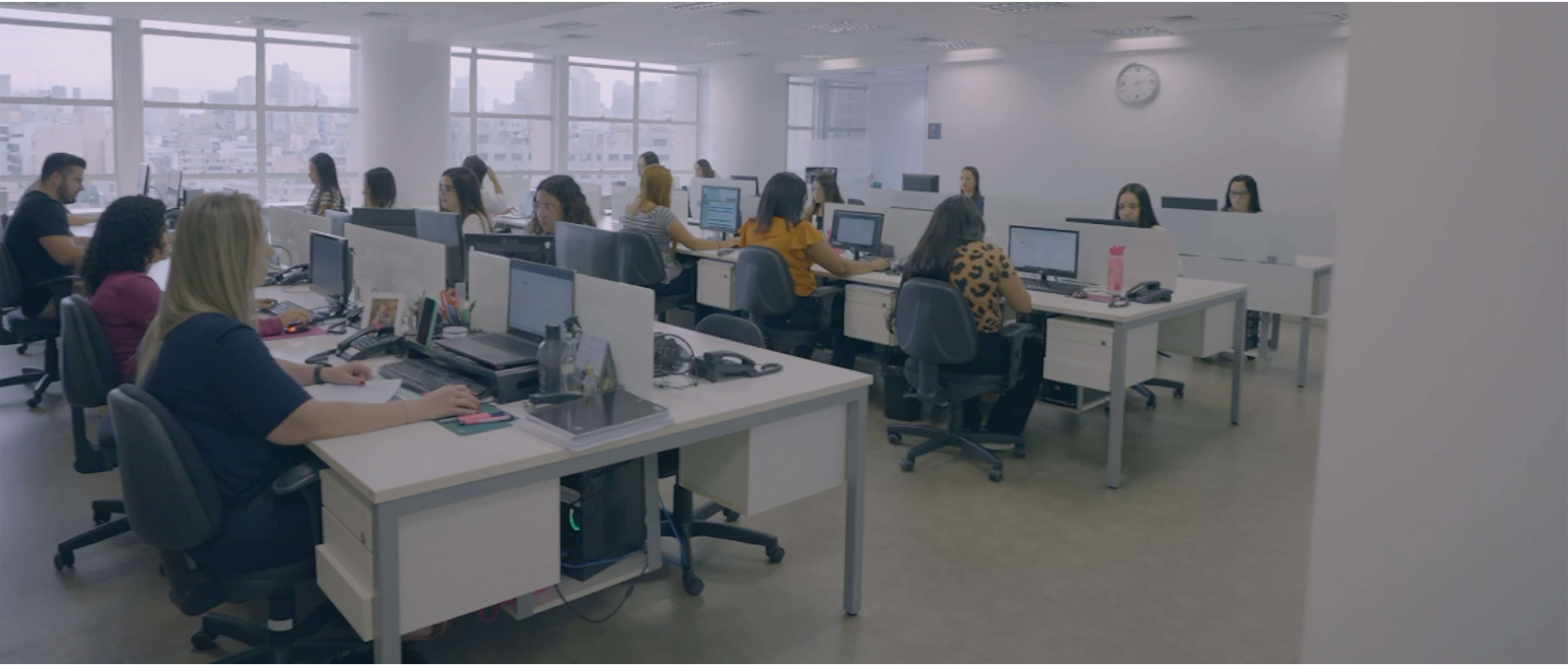 With an area of 1000 m², FELIPE&DUARTE covers over 110 workstations, on two floors, with expandability to 150 posts. The new space was built to provide the best service with organized departments and adequate infrastructure, as well as all the comfort and safety to its customers.
The best framework for a more efficient service